Visitors are always welcome!
Weekend Services
Sunday at 10:00 – The 10:00 service includes creche for ages 0-3, and as well as Sunday school classes for ages 4-18 (4-6; 7-10; 11-13; 14-18).
Connections Café – Between the meetings. You are also welcome to bring your coffee into the meetings and coffee is also served following the second service.
Sunday at 11:30 – This meeting is family style with everyone together, and includes creche for ages 0-3.
Location:
85 Avenue Pasteur
L-2311 Limpertsberg
Luxembourg
Parking:
Parking Tramschaap
Parking Glacis
Parking Halle Victor Hugo
Free Sunday street parking available on many neighborhood streets in Limpertsberg.
By Bus:
Bus Stop: LIMPERTSBERG, LYCEE MICHEL LUCIUS Lines: 2, 30
Bus Stop: LIMPERTSBERG, ALEN TRAMSSCHAPP Line: 2
Bus Stop: CENTRE, FOUNDATION PESCATORE Lines: 1, 2, 8, 16, 18, 20, 120, 125, 142, 192, 215
www.mobiliteit.lu can get you public transportation options from your address.
Everyone is Welcome
We come from 40+ nations and speak many languages.  English is our common language, but you can attend no matter what your home language is.
We come from many Christian denominations – or none at all – and we incorporate a variety of traditions and practices.
Our worship is modern but also deeply rooted in the historic Christian faith.
We seek to faithfully proclaim and live the gospel while also welcoming those who question faith.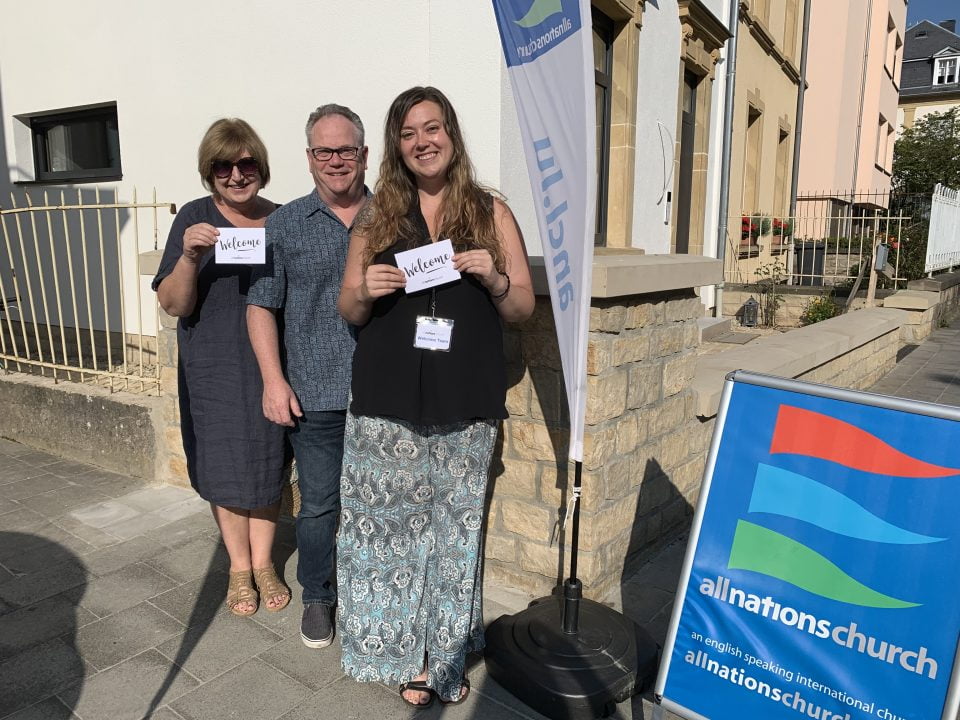 When you visit…
We have greeters on the sidewalk who can direct you into the building where we meet.
You can wear what you want, sit (or stand) where you want, and participate as you feel comfortable.
You can enjoy a cup of coffee before and during our services.
Help yourself to visitor information and a bag of chocolates!